Arvada Carpet Cleaners
Carpets bear the brunt of the foot traffic in your home. Whether it is the small feet of your children, the dirty paws of your furry friends, or the snow boots of your spouse, carpets have to put up with a lot of wear and tear. Not only does all this foot traffic slowly wear down your carpet, it adds grime and dirt deep into the fibers of the carpet material. No matter if you have berber, frieze, loop pile, or another material type, all carpet is susceptible to the buildup of grime and the impossible to remove stains. The good news is we are here to help! We provide professional carpet cleaning in Arvada and surrounding locations. When your carpet is starting to look drab, contact our team. We use a carpet steam cleaner method that cleans your carpet deeply without harming the material. Instead of investing in all new carpeting, revive the carpet you have with a visit from your local carpet cleaners.
History and Progression
Arvada originally was known by the name Ralston Point. It was dubbed with this name in relation to the nearby creek, Ralston's Creek. This creek was the site for the first gold discovery to be recorded in the Rocky Mountain region. Although the gold strike here did not wind up being a long lasting source for riches, the town continued to thrive. Eventually, the town was renamed Arvada and over time turned into a center for agriculture. Arvada even boasts the nickname "Celery Capital of the World." Now Arvada is a thriving suburb of Denver with a population of over 100,000 residents.
This historical city deserves only the best in carpet cleaning services, which is exactly what MSS Cleaning will provide. Have you been watching your carpets slowly change from a vibrant color to a dull, dingy hue? We can help you bring those carpets back to life through quality carpet steam cleaner services. Using the right professional tools, we are able to safely rid your carpet of the buildup of grime.
Carpet Stain Removal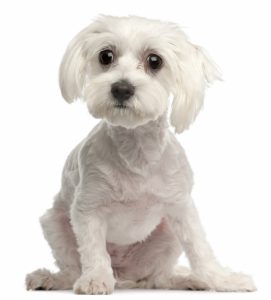 Do you have an unsightly stain you can't seem to remove? Did your new furball decide to claim your carpet as his own? No matter what type of carpet stain you need removing from your carpeting, we are here to help. We can help you target specific stains, or clean the entire home.
Perhaps your carpet looks clean, but there is a lingering odor you cannot seem to remove. Talk to us about our odor removal services. We can help you breathe clean, fresh indoor air again. Carpets are notorious for trapping allergens and leaving you with a bad case of the sneezes. Instead of suffering through it, talk to our team about ensuring your carpet is clean and your air fresh.
Other Services
Not only are we here to provide quality carpet cleaning services for your home, we can assist you with a myriad of other steam cleaning services. Check out the following list of services we provide in Arvada:
Contact us today to set up an appointment with our team for carpet cleaning in Arvada or surrounding areas. We look forward to leaving your home clean and smelling fresh.