Evergreen Carpet Cleaners
If you are searching for the perfect carpet cleaning solution, you have arrived at the right place. Here at MSS Cleaning we are local carpet cleaners serving the city of Evergreen with steam cleaning solutions. We always bring the right tools for the job at hand. Our professional technicians know exactly how to leave your carpets looking like new. With our superior steam cleaning process, we will not damage your carpet, we will simply rid the fibers of dirt, grime, stains, odors, and more.
Did you spill a glass of wine on your beautiful new white carpet? Did your husband get a little too enthusiastic during the big game and dump his BBQ wings all over your beautiful rug? We can assist you with carpet stain removal, and we can successfully rid your carpet of even the hardest to remove stains. Put away the homemade cleaning concoctions and call in the pros.
Quality Services to Match a Quality Town
Evergreen is well known for its outstanding beauty and charming community vibe. Nestled in the foothills a mere 45 minutes from Denver, this historic town holds a variety of fun activities to enjoy, delicious restaurants for dining, and outdoor views worth taking in day after day. This quality town is home to over 9,000 happy residents. Our goal is to ensure every person living in Evergreen has access to the carpet cleaning services they need. When you live in such a beautiful setting, you should have a beautiful home to match!
At MSS Cleaning we provide both residential and commercial carpet cleaning services to the Evergreen area. Carpet cleaning is our expertise, but we also provide the following related steam cleaner services:
Freshen Your Home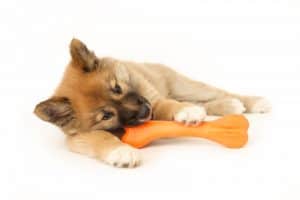 Even if you are an exceptional housekeeper, the reality is that over time your carpets will become increasingly dirty. There is only so much your vacuum can do to rid the fibers of dirt and grime. If your carpets are starting to look worn, instead of replacing them, consider freshening them with a deep clean. Our steam cleaner is able to reach even the deepest dirt and grime.
Not only will your home look like new, you will also be breathing in cleaner air. Allergens can build up in your home quickly when your carpets are not regularly cleaned. Let our professional technicians improve your home's air quality by scheduling an appointment for full house carpet cleaning services today. We provide affordable carpet cleaning solutions with professional results.
Whether you just brought home a new puppy who is learning the ropes of housetraining, or you have a group of excited children who track muddy boots through your home, we are the team to call. We are proud to serve the beautiful community of Evergreen with carpet cleaning services that are both affordable and premium quality. Click below to schedule an appointment with a technician today.