Denver Commercial Carpet Cleaning
Professional Retail and Office Carpet Cleaning Services
Commercial carpet cleaning is important to maintain your carpet's appearance and also to add life to a costly investment. Your commercial carpets take a beating. Foot traffic, coffee stains, food and drink spills and more. Count on MSS to deliver the quality and professionalism needed to properly clean your carpets.
Why Choose MSS Cleaning as Your Commercial Carpet Cleaning Partner?
Superior Communication
Talk with local, certified carpet cleaning professionals who care. Not a call center representative. Expect email confirmations, job reminders and follow ups.
Effortless Billing and Vendor Integrations
We'll keep it simple for you and work within your vendor management and billing systems. Credit, ACH, check or cash are all accepted.
Carpet Cleaning on Your Schedule
We work when it's convenient for you. Days, nights, and weekends. Whether it's a one time cleaning or it's one of our custom designedrecurring cleaning programs tailored to your needs.
Top of the Line Equipment
We use powerful, modern truck mounted commercial carpet cleaning equipment. Not old, weak residential units. You get cleaner carpets and faster dry times without residue.
MSS came and cleaned the carpets of our 4,000 sf office and did an amazing job. I called and got a quote the same day. Price was extremely reasonable, especially for the high quality of work. Service was scheduled within a week of quoting. Would definitely use again!!
D. Vergano
We had a great experience. We have a retail space and we had them clean our carpets and some furniture. Amalio was so nice and professional. Easy to work with from the first call through payment after the job was complete. We will use them again!
M. Hutt
We met with Andrew regarding an estimate to clean carpet, furniture and some carpet repairs. He was able to schedule an appointment around our needs, showed up on time. did an excellent job with the cleaning and repairs, the building smelled fresh and clean not chemically or musty. Everything looked great. We will continue to work with Andrew and MSS Cleaning for any future needs!
Kathi F.
Denver Office Carpet Cleaning Services
We specialize in office carpet cleaning as well as carpet cleaning for large spaces such as churches. We also clean carpet in retail spaces and restaurants.
Our current clients include some of Denver's largest companies with carpeted areas in excess of 50,000 sq. ft. in a single building. Whether your office space is 1,000 sq. ft. or 100,000, at a single location or across many, we'll build a customized carpet cleaning plan to fit your needs.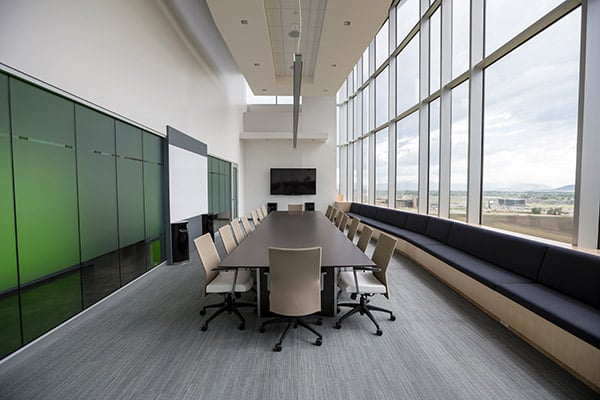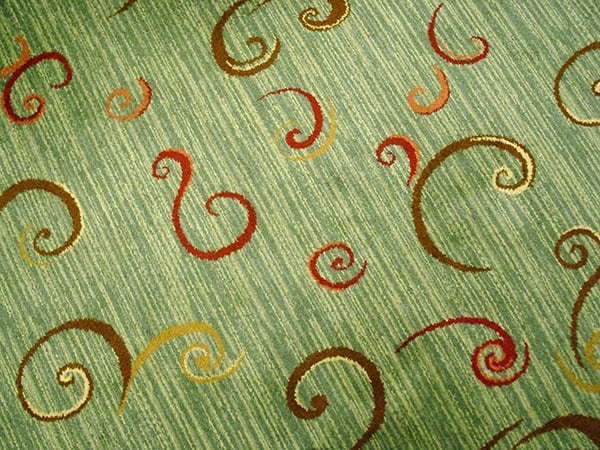 Denver Commercial Carpet Cleaning Services Include:
Pre-treating stains
Pre-spraying traffic areas and other heavily soiled areas
Machine agitation
A full hot water extraction (steam cleaning)
Follow up stain treatment as needed
High speed air movers, when called for
Don't Trust Your Carpets to Subcontractors
Unlike a lot of national companies and franchises, we don't subcontract any of our carpet cleaning work. Everything is done by our professional, certified team members who care about quality. Don't settle for subpar subcontracted carpet cleaning and the ensuing chase to get someone to redo their work. Instead, get it cleaned right the first time.
Commercial Carpet Cleaning Maintenance Plans Make Sense
Your commercial carpet was an expensive investment. It probably cost somewhere around $3-5 per sq. ft. If you consider the cost of replacing that carpet in a 10,000 sq. ft. space, you could be looking at a price tag of $50,000.
What many people don't realize is that getting your carpets cleaned isn't just about removing unsightly spots and stains (though of course it does that too). It's equally, if not more important, to add longevity to your carpet and avoid a costly early replacement. Commercial carpet cleaning keeps your carpet looking great and can save you money in the long run.
Free Quote and Service Plan
We recommend a customized commercial carpet cleaning service plan for your business. We'll come by, measure your space with a laser, and develop a precise plan. This will fits the amount of foot traffic, soil level, and carpet type for your specific business.
Call us first, we're your local commercial carpet cleaner. We want to be your Denver office carpet cleaning services partner.