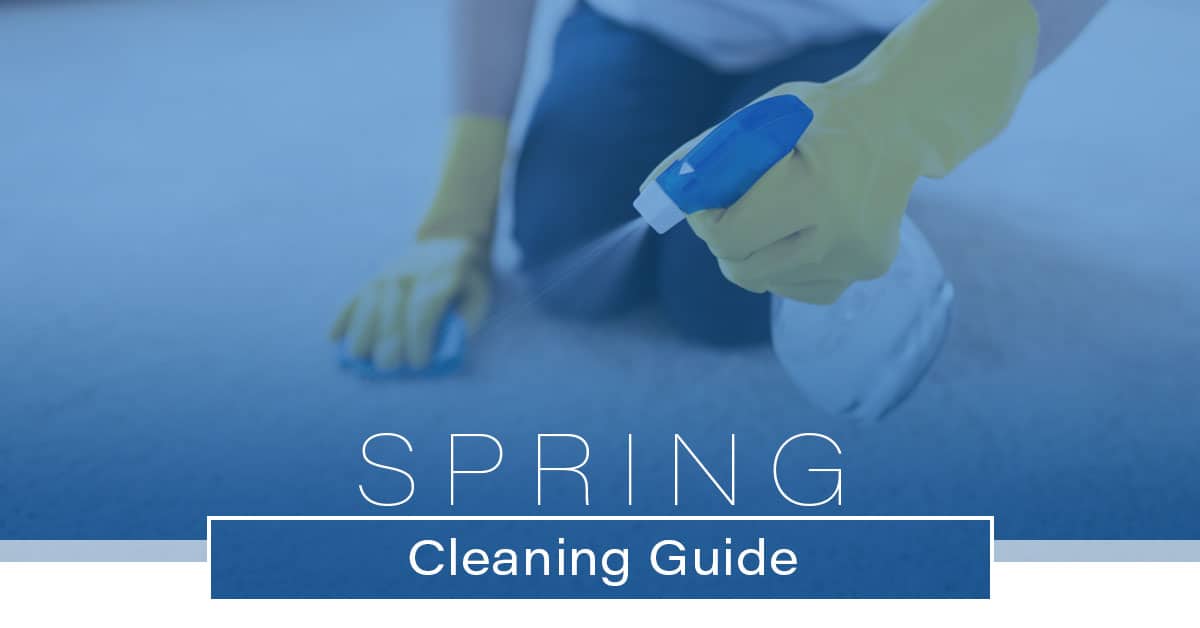 With winter finally winding down, many of us start to awaken from hibernation and get to work putting things in order for the warmer days ahead. Traditionally spring time has been used as a prime time to clean out the house and freshen up living spaces. With the warmer temperatures, it is an ideal time to clean. You can throw open the windows, let out the stale winter air, and prevent yourself from breathing in too many cleaning fumes. If you want to make your home look extra nice this spring, read on for some of our spring cleaning tips. Remember, one of the best ways to rid your home of pesky dirt build-up and unsightly stains is to schedule carpeting cleaning services. Our carpet cleaning company serves Evergreen, Arvada, Lakewood and surrounding locations.
Start By Decluttering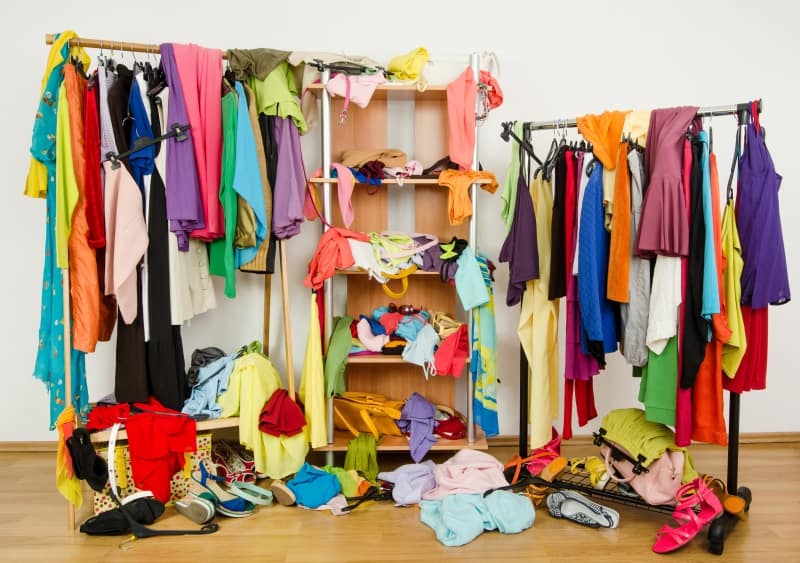 Before you pull out the household cleaners and get to work tackling the dirt and grime your home has accumulated, clear away the clutter. It is easy to wind up owning an excessive amount of stuff, especially after the busy holiday gift-giving season. However, minimizing what you own will not only free up space in your home, it will make the cleaning process simpler.
Start with your kitchen. Do you need every gadget on the counter? How often do you really use the hotdog roaster? If you have accumulated more than you need, get rid of some extra gadgets. Donate them to a local thrift store or ask around to see if you have friends who are in need of your unused kitchen gadgets.
Move on to your shared living spaces. Are there items laying around that haven't been touched in months? Do your kids have toys littering the room that are no longer played with? Ask every family member to pick a few items to donate.
Finally, tackle your bedroom. Hit up your closet and take a look at your wardrobe. Have you been hanging on to old clothing you never use? Is there a sweater you didn't touch the entire winter season. Why hang on to it for another year?
Room By Room
After you have decluttered your home, you will find it is much easier to get down to the actual cleaning. Start with one room at a time and thoroughly clean everything in that room. You can even tackle one room each weekend to break up the workload. Start with a thorough dusting and then move on to cleaning the walls, windows, and floors. When you are cleaning, we recommend you use as many safe and environmentally-friendly products as possible. Open up the windows if the weather permits to prevent yourself from breathing in any toxic chemicals.
For tile and hardwood floors, start with a thorough sweeping. Then scrub the flooring with an appropriate cleaner. Once the floor has dried, sweep again. Repeat the process as many times as necessary to fully remove built up grime.
For carpeted flooring begin with a detailed vacuuming. We recommend you schedule carpet cleaning services to rid your carpets of any build up from the winter months. This can greatly reduce the amount of allergens in your home's air and can give your home a fresh, clean look for the spring.

Implement A Plan
Spring cleaning is a wonderful time to put your house back in order. However, instead of just accepting that within a few months it will be looking like a wreck yet again, implement a new plan for keeping the home clean. If you live with other family members, get them on board for helping you prevent the home from looking like a total mess within weeks.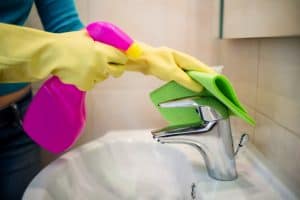 The following are some simple tasks you can implement in your home to keep things from getting out of hand again:
No Shoes Policy: Start making everyone take their shoes off at the door. Wearing shoes in your home will not only drag dirt and anything you stepped in throughout the day into your home, it will also wear down your carpeting much quicker. Purchase some comfy house shoes if you prefer to have something on your feet.
The 15 Minute Rule: Each day, have every member of the home dedicate a full 15 minutes to cleaning. You might be surprised how much work can get done if you consistently clean for 15 minutes every single day of the week. This 15 minutes can be used to tidy up your bedroom, dust off electronics, or put away loose articles of clothing from around the house.
Groom Your Pets: Do you have furry friends living with you? While some shedding is inevitable, you will face a lot less furballs around the home if you keep your pets groomed. Take Fido outside every evening for a quick brush down.
Organize: As you accomplish your spring cleaning, create organization for items that are important and used frequently. Instead of leaving everything lying around with no real home, organize your belongings so there is always a designated place for things to go. For example, do your remotes seem to disappear daily? Designate a remote control holder and get into the habit of putting them away after every use.
Ready to get your home clean this spring? Talk to us about carpet cleaning in Evergreen.