Upholstery Cleaning in Denver
Sofa Cleaning, Chairs, Sectionals, Pillows and More
Life doesn't always go as planned. Especially if you have kids and/or pets. That's why you need a Denver based upholstery cleaning company to fix all of life's mishaps. Whether that means cleaning up the makeup and bronzer your daughter smeared all over your white sofa (that happened – see the before and afters below). Or you turn around just as your dog knocks over your glass of wine on your favorite chair. Don't worry, we've got this.
Upholstery Cleaning Denver
No one wants to sit on a stained and grungy looking sofa. Over time, upholstery collects dirt, dust and stains. Sometimes something happens to prompt the need for a cleaning. Other times, you just realize it's been a while and you upholstery is due for a cleaning.
In either instance, let MSS be your first call. We've tackled just about any kind of spot or stain and all of our upholstery cleaning services are what other companies would consider "restorative".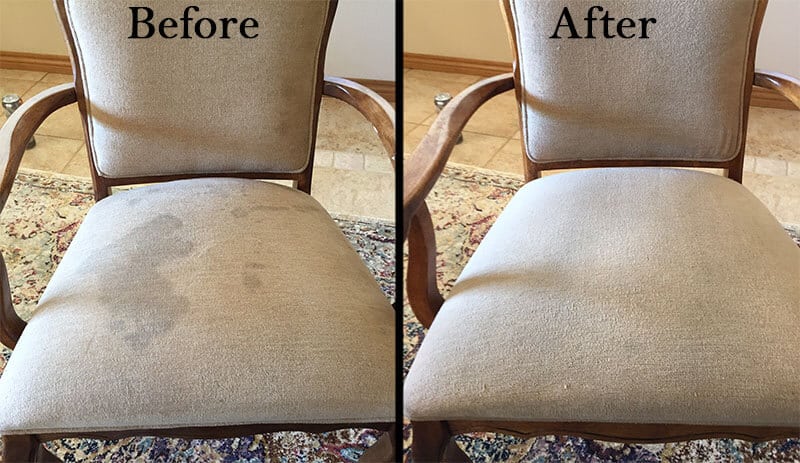 We Can Clean Just About Anything Out Of Upholstery
Wine, pet throw up, food and drink stains… you name it, we've cleaned it. In the photo to the left, one of our customer's daughter's decided to go crazy with some make-up and bronzer on her brand new sofa. She called us, understandably distraught, praying that it could be cleaned. After we set her mind at ease, we set up an appointment.
As you can see, the results speak for themselves. Back to new again!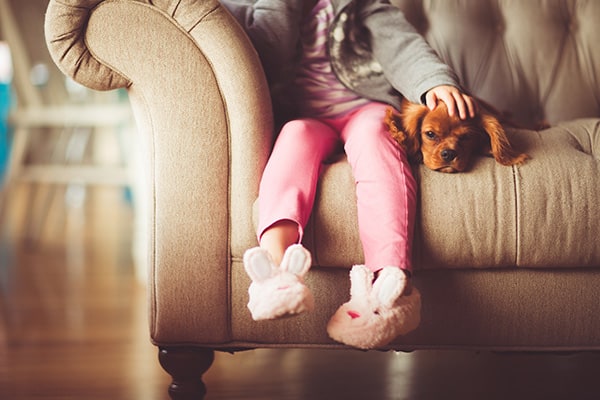 How We Clean Upholstery
Hot Water Extraction
(AKA steam cleaning) is typically used to clean your upholstery thoroughly, yet gently. We use only the best quality
pre-sprays and rinses. These are pet and human friendly products that also rinse clean, leaving no residue behind. This ensures the fabric won't brown out and is instead left renewed, smooth and soft to the touch.
Professional Upholstery Cleaning Denver
Knowing which upholstery cleaning method to use requires a solid knowledge of the right methods to safely clean the upholstery and keep it looking great. Our IICRC certified upholstery technicians have specific coursework and many years of practice. They are also enrolled in continuing education. This furthers their knowledge and helps keep them current. Because of this, you always know you're getting the best upholstery cleaning in Denver and the surrounding area, from people who really care.
Upholstery Cleaning for Most Any Brand
Our upholstery cleaning service covers just about any upholstered item you can think of. Whether you need to clean a Room and Board sofa, or to clean a Crate and Barrel armchair, Arhaus dining room chair, or to clean Macy's throw pillows, we can help. Regardless of who makes the upholstery, and regardless of what kind of fabric is, we almost always have a solution. Just as we clean upholstery, we can also clean mattresses using the same methods. We have great success in removing stains from mattresses. Proper cleaning can also help sanitize mattresses using hot water extraction (steam cleaning).
We Can Clean Just About Any Kind of Upholstery or Fabric
MSS Cleaning technicians clean a variety of different fabrics. Polyester, synthetics, microfiber, velvet, rayon and cotton are among some of the fabrics we can clean. In certain instances, our clients come to us with upholstery that has been stained. We can typically provide spot cleaning to remove these stains as well. Located at Santa Fe and Alameda, we provide professional upholstery cleaning services to the greater Denver metro area. We also provide commercial upholstery cleaning services as well. Many of our commercial upholstery cleaning customers are high end restaurants, offices, and more.